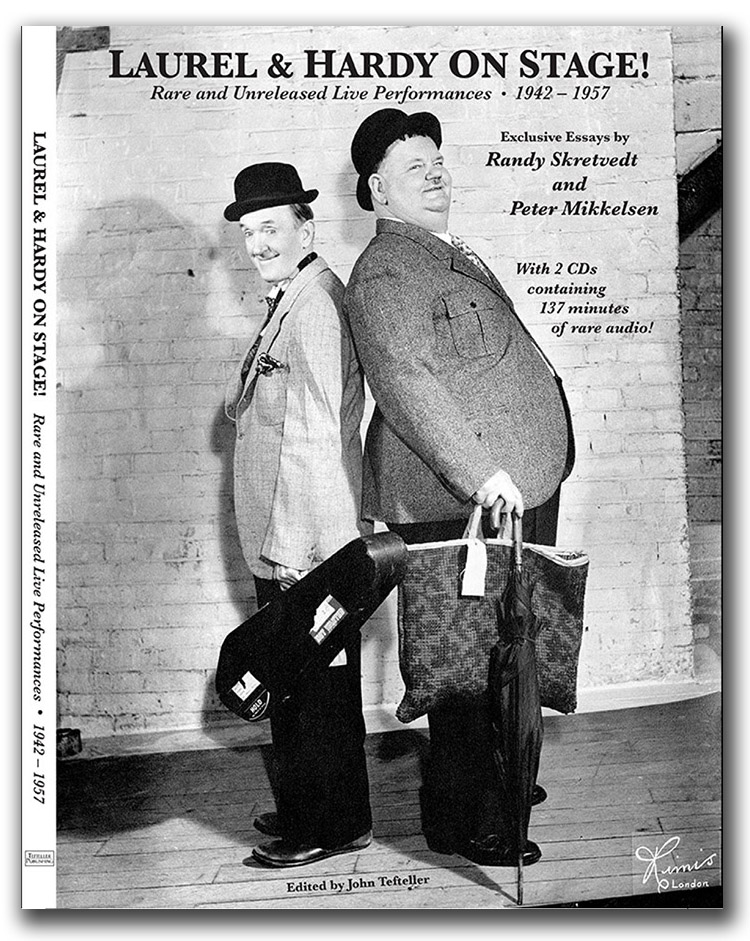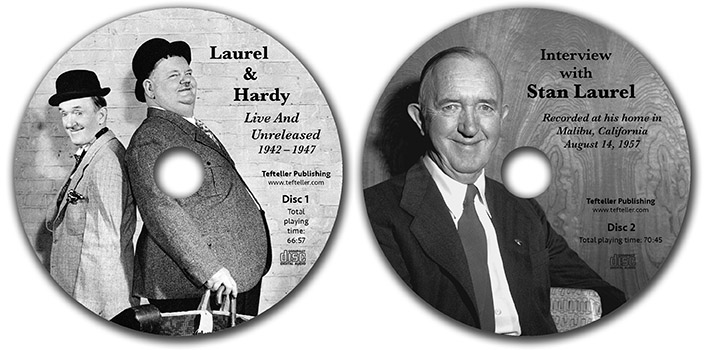 World-renowned Laurel & Hardy expert Randy Skretvedt loves our book!
" 'Laurel & Hardy On Stage!' gives us the next best thing to a newly discovered movie by the team -- it contains a never-before-available audio recording of "The Driver's License Sketch," which has been all but forgotten even though Stan and Babe performed it around 1,100 times. In addition, the book brings that sketch back to vibrant life through rare, previously unavailable photographs and a reproduction of Stan Laurel's personal script. Added to that are some amazing articles from Danish newspapers (translated for those of us who only speak English), which show us how Laurel and Hardy were even more beloved overseas than in the United States. The photographs -- including several of L&H on tour during World War II -- are beautifully reproduced, and the quality of all the audio, which also includes a rare 1944 radio show and a 1957 interview with Stan, is consistently first rate. This book and CD combination is a rare treasure for all Laurel and Hardy fans."

Randy Skretvedt
Return Policy: We will refund your money within the first thirty days if you are dissatisfied.