The Authors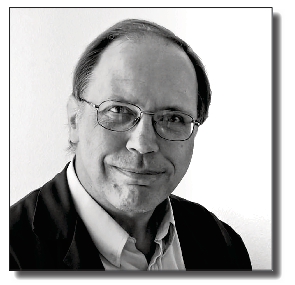 Peter Mikkelsen was born in 1953 in Copenhagen. He still lives there, in the very same neighborhood. His liking for Laurel & Hardy began in the 1960's when their films were shown on Danish TV.
To him, it was, and certainly still is, a pleasure to see how well their films still work today, with their clean sense of humor. He later on began collecting their films and stills, along with copies of scripts and continuities, which are always interesting if a film is incomplete or missing.
Peter is employed at the Danish Filminstitut film archive, where he is always alert to any Laurel & Hardy films they may receive.
He was flattered when he was asked to write an essay for this book, with its exciting recording of The Driver's License sketch. Peter tells us, "I can't wait to hear it!"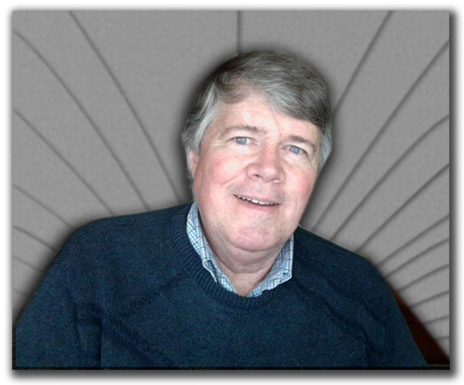 Born in Long Beach, California in 1958, Randy Skretvedt became a Laurel & Hardy convert at the age of five, when late in 1964 a Los Angeles-based TV station showed Robert Youngson's compilation film The Golden Age of Comedy each night for a solid week.
At age 12, he became a member of the Way Out West Tent of Sons of the Desert, the Laurel & Hardy appreciation society, and through that group was able to meet many people who had worked with the team. He began doing formal interviews with them, ultimately talking with more than 60 of the boys' associates.
After many years of research through scripts and studio files, this resulted in his book Laurel and Hardy: The Magic Behind the Movies, first published in 1987 and revised in 1994 and 1996. Skretvedt has recently completed a major revision and expansion, more than doubling the size of the original book. Information about the new edition may be obtained from Bonaventure Press, P. O. Box 51961, Irvine, CA 92619-1961 (www.bonaventurepress.com).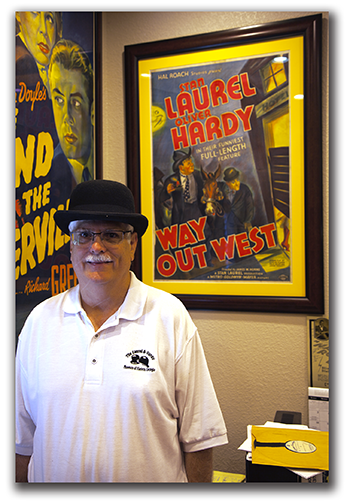 John Tefteller was born and raised in Southern California, not far from Randy Skretvedt. Specializing in nearly impossible to find 1920's and 1930's Blues records, he has been a world renowned record collector and dealer since the mid-1970's. His other passion is for Laurel & Hardy and that started even earlier – at the tender age of eight. In the old days, before VHS, Betamax, DVD and Blu-ray, there was only film, so young John spent much of his childhood allowance buying Laurel & Hardy 8mm reels from the now defunct Blackhawk Films. During high school, he began a hobby that continues to this day – collecting original still photographs of the comedy duo. In his sophomore year, Tefteller landed a part-time dream job working for Groucho Marx, serving two years as his personal recording engineer and scout – purchasing and archiving original still photographs and radio programs. From 1977 to 1987, Tefteller established and spearheaded the Archives Library for The Society to Preserve and Encourage Radio Drama, Variety and Comedy (SPERDVAC) in Los Angeles. He is currently preparing a book and CD box set of The Marx Brothers' long lost radio show Flywheel, Shyster & Flywheel, as well as various audio/visual projects involving legendary horror film actors Peter Lorre and Boris Karloff. Tefteller and his wife of over thirty years, Susie, live in Grants Pass, Oregon and have three adult children: daughters Janelle and Jennifer (who have not inherited the collecting gene) and son Joel (who has)!